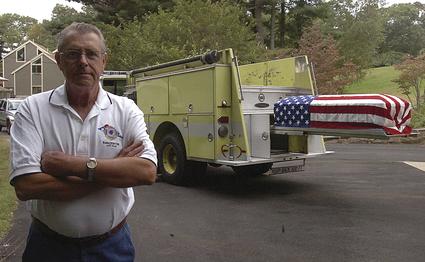 Welcome to our web site.
My name is Roger Nadeau, I am a retired Fire Chief from the New Bedford, MA Fire Department.
We hope you like what we do to help fallen firefighters.
This site was developed in memory of my brother District Fire Chief Gerald W. Nadeau of the Fall River, MA fire department who died in the line of duty on October 24, 2002.
We received this engine from Chief Robert Leary from the Weymouth, MA fire department. It is a 1986 Pierce Dash. It originally was stationed at the Weymouth Naval Air Station, Weymouth, MA.